উচ্চ বেতন খ্রিস্টান এইড নতুন নিয়োগ বিজ্ঞপ্তি
Project Manager – DFAT
Salary (full time):T1,904,967 Salary (full time)
Full time salary:T 1,904,967.00 (gross) per annum
Type of contract:Fixed Term
Contracted hours:35
Contract length:3 Years
Location:Cox's Bazar Bangladesh
Closing date:3 August 2020
About us
Christian Aid exists to create a world where everyone can live a full life, free from poverty. Poverty is an outrage against humanity. It robs people of their dignity and lets injustice thrive. But together we have the power to transform lives. We are a global movement of people, churches and local organisations who passionately champion dignity, equality, justice and love worldwide. We are the changemakers, the peacemakers, the mighty of heart. Everyone is equal in the sight of God. For over 70 years, this has inspired us to stand together in solidarity with our most marginalized global neighbors, of all faiths and none.
We push for good nutrition and healthcare for all. We fight the climate crisis and provide urgent help when disasters strike. We work in places of conflict to stand against violence and build lasting peace. And we help people living in poverty to earn a fair wage, so they can protect themselves in times of crisis. Above all, we seek to eradicate extreme poverty by tackling its root causes. Together with people living in poverty, we amplify our voices to speak truth to power and create lasting change.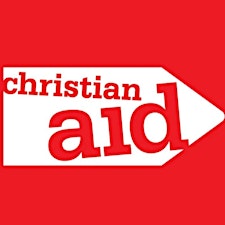 About the role
Role purpose
The purpose of this role is to implement CAID project with partner NGO funded by DFAT and ensure coordination with CAN DO agencies and Australian Humanitarian Programme partners. This role has been defined to manage day-to-day partnership activities planned under the DFAT funding for Christian Aid's Humanitarian Response Programme for Rohingya Crisis.
Key outcomes
Effective emergency projects and programmes delivered with high impact, in line with agreed aims and with funds used for designated purposes.
Emergency programmes & partnership supervised and managed successfully in compliance with minimum humanitarian standards and in line with Christian Aid financial policies and procedures.
Support Senior Emergency Response Manager in maintaining relationships and build new with donors, represent CA at times in CAN DO agencies, AHP partners and partners through effective communication.
Ensured project progress tracking and donor reporting as per the designated purposes.
About you
The position requires following essential and desirable competencies and qualification:
Essential:
Bachelor's in social sciences or Engineering or administration or related field
Minimum Five years of experience in the field of Humanitarian Response (HR), Disaster Risk Reduction (DRR) and Climate Change adaptation (CCA)
Excellent understanding and experience in delivering WASH & Shelter programme in humanitarian response.
Good understanding and experience in Humanitarian Programme Cycle Management
Able to demonstrate knowledge, understanding, experience and practice of humanitarian values and principles and able to motivate others to achieve results in complex situations without much supervision
Good skills on context analysis, damage assessment and needs analysis
Data analysis and interpretation; Good project development and report writing skill
Good spoken and written English
Effective verbal and written communications and interpersonal skills.
Desirable:
Relevant post graduate degree in development or humanitarian subject
Experience working in Cox's bazar Rohingya Response to deliver WASH, Livelihoods & Shelter interventions.
Knowledge of the political, social and economic context of in general Bangladesh, more specifically familiar with the Cox Bazaar refugee influx and the development issues and challenges it faces
Demonstrated experience of coordinating
Further information
We value diversity and aspire to reflect this in its workforce. We welcome applications from people from all sections of the community, irrespective of race, colour, gender, age, disability, sexual orientation, religion or belief.
You can expect a wide range of rewards and flexibility that will ensure you enjoy a good work/life balance.
Due to limited resources and high volume of applications only short-listed candidates will be contacted. If you have not been contacted by August 15th, 2020, please assume your application was unsuccessful.
How to Apply
To apply for this post please submit your updated resume and statement of interest clearly explaining your suitability and interest in the role. For queries related to the role and online applications please contact us on: bangladesh-jobs@christian-aid.org